Echizen
The small city of Echizen in the Fukui Prefecture has 67 paper mills, each with its own special feature in making washi. It is a true washi Mecca. Driving along small winding roads through the town, it seems as though every household might hold a master paper maker. It's not far off.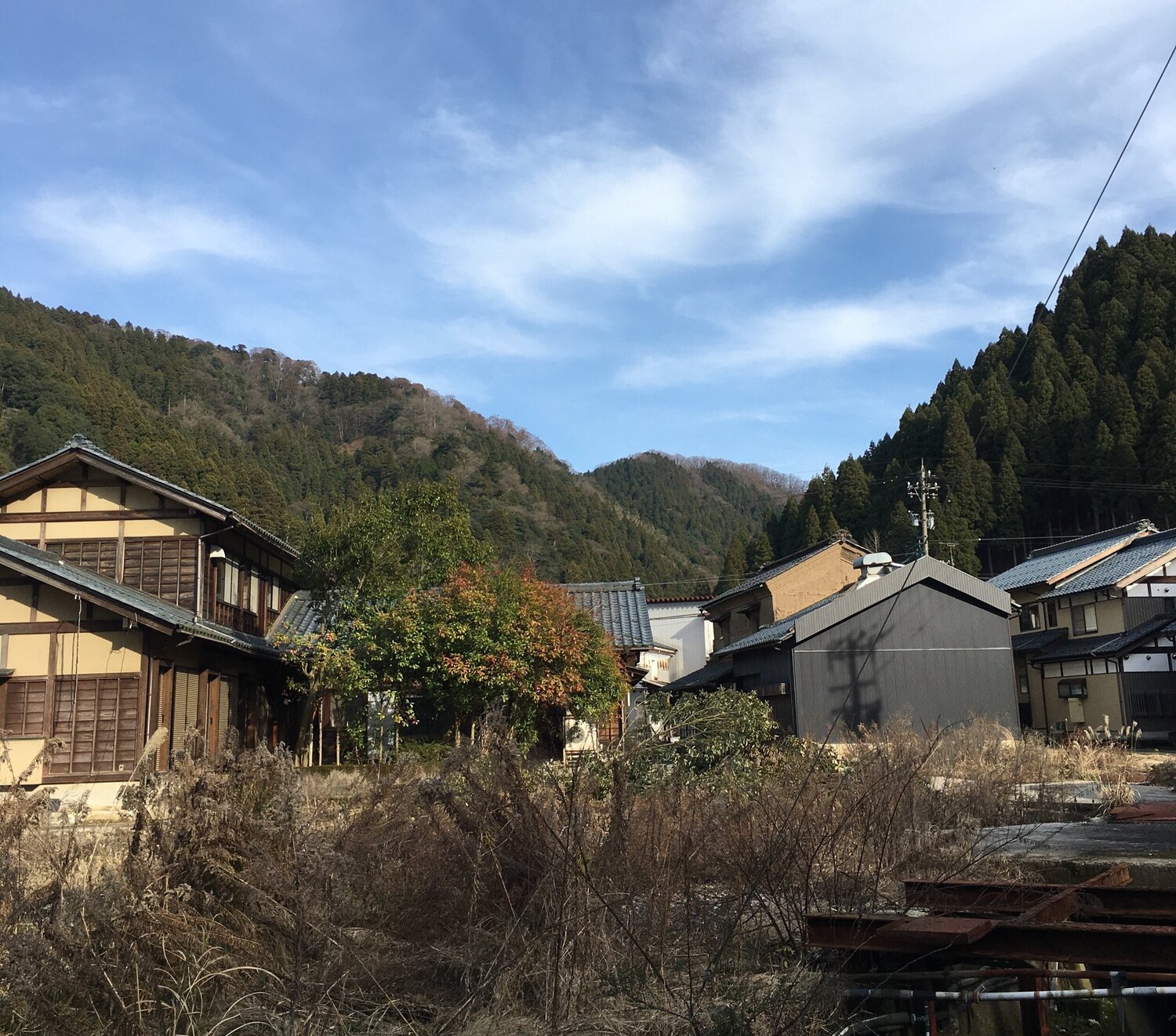 You can also pay a visit the Goddess of Paper at the Okamoto-Otaki Shrine, the only one in Japan to worship paper. Dating back 1,500 years, legend has it that a beautiful princess appeared upstream along the Okamoto River in Echizen City and taught papermaking skills to the villagers in the local area. Once a year, locals carry an extremely heavy portable shrine around the town on their shoulders whilst drinking copious amounts of alcohol and giving thanks to the goddess.
To learn more about production and history, visit the Museum of Washi and Culture; from Europe, you can visit their website.
We met a small fraction of the makers in Echizen on our very short trip. We were lucky enough to meet and buy paper from the following makers: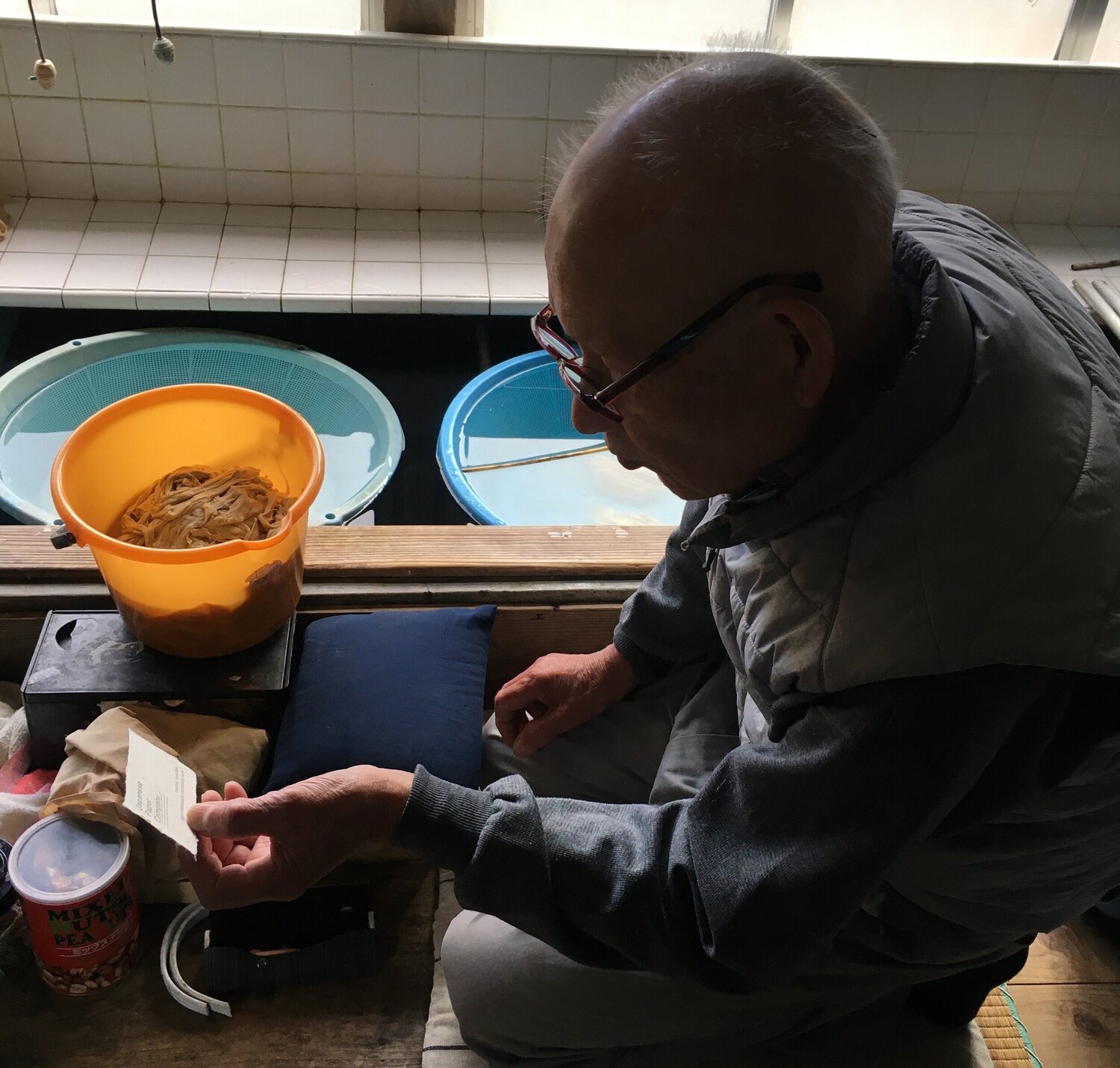 Ichibei Iwano, National Living Treasure
Iwano is the ninth generation papermaker in his family, and is the second in his family line, after his father, to have earned the National Living Treasure Status. He works with his wife making paper from 100% Japanese kozo, by hand, without using any machines. He primarily makes 'hosho' paper intended to be used in printmaking, specifically woodblock. His father's papers were prized by Picasso. Ichibei is a modest and warm man.
Shohachi Yamaguchi IV
Shohachi uses the highest quality natural resources available, the same used by Ichibei Iwano. He makes paper mostly in smaller sizes, and in more unusual finishes, like the thick gampi (several layers of gampi layered together) and the mitsumata/pulp paper, suitable for intaglio printing. In his spare time he makes pottery.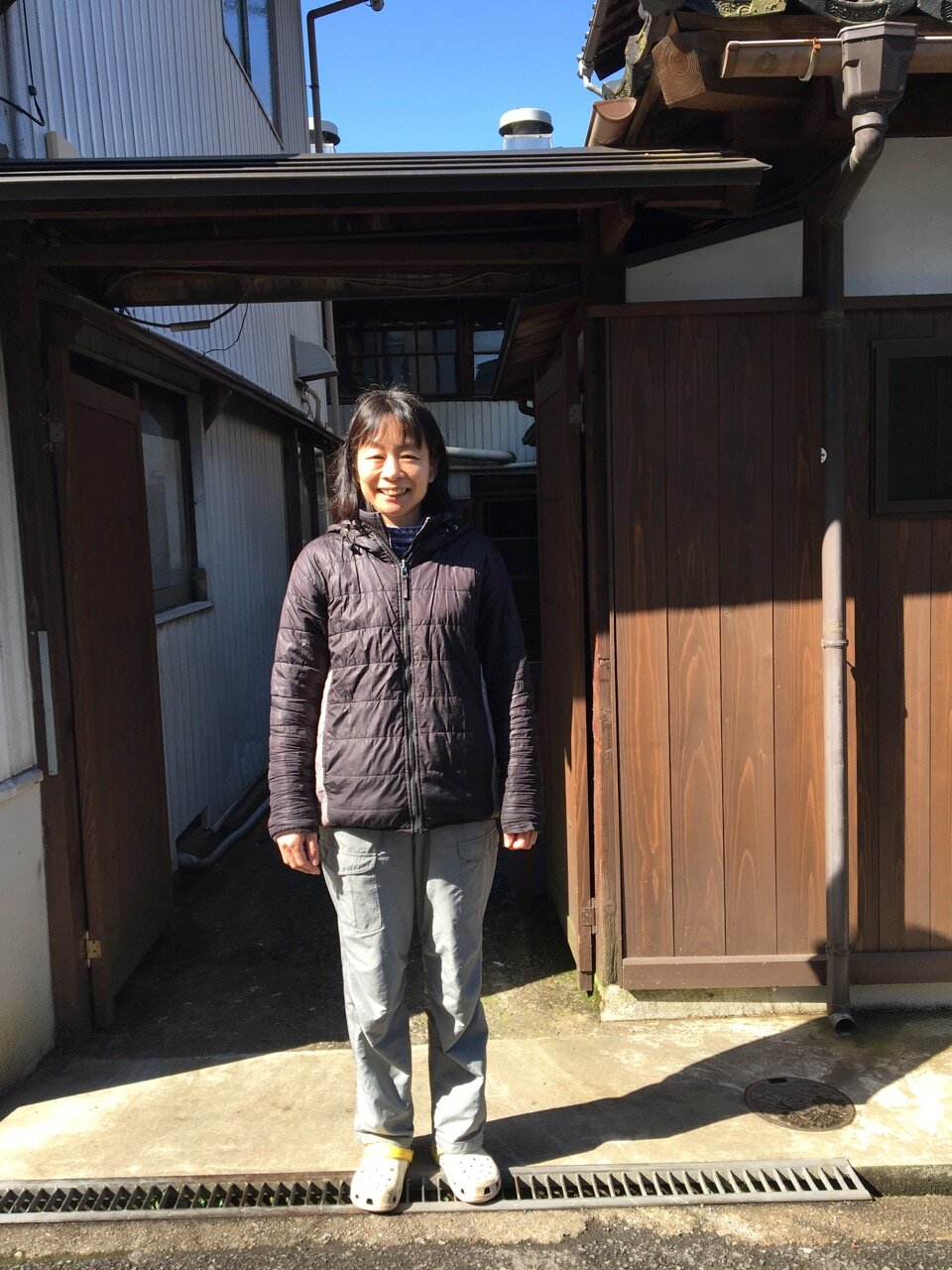 Igarashi Paper Mill Co, Ltd.
Masami Igarashi, Master of Traditional Craft
This studio specializes in making very large size washi. They make their own frames, and can provide custom sizes up to 7m x 2.6 m (!)
Like everyone we met, Masami-san was the most kind, warm and lovely person.
Udatsu Paper and Craft Museum
This museum is in the center of Echizen town. Makers here are at work producing high quality papers primarily from kozo and gampi fibers; there is a gallery room upstairs with different exhibitions, including printmaking on washi; and workshops in Japanese Printmaking are also offered.
When we were there, we watched Master Papermaker Naho Murato making a batch of Torinoko, very thin gampi/kozo paper good for woodblock printmaking (mokuhanga) and calligraphy, among other things. Watch a video here.